PHP Website Designing Company
Space Code Solution designs website in PHP language which is widely utilized in today's website designs globally. We design PHP websites for Dynamic websites and eCommerce websites which are totally secured. Our PHP developers use advanced technologies to make the simplest of internet sites using this language. we provide custom PHP websites also as Admin panels in PHP websites in order that clients can upload their images, content, and newsletters. PHP is that the most liked web language which works for hands in hands with a Linux server and MySQL database.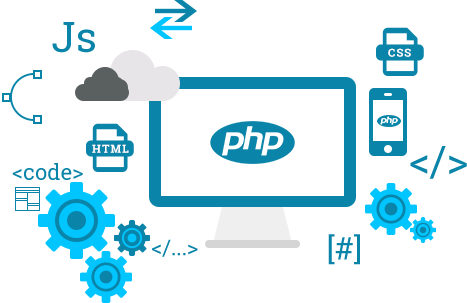 Why PHP website Designing? :-
PHP works with many other interfaces and is user-friendly.
It is compatible with Linux based servers and also works with a mixture of PHP.
PHP website designing is time-saving when it involves Making dynamic and CMS based websites alongside some Ecommerce websites.
Best Works with various Interfaces: PHP is best used where the request of a user is administered supported database credentials straights to PHP form.
PHP is one of the top-quality products at the simplest cost.
It is flexible and dynamic.
Reduces efforts also as is user-friendly.
PHP website developments better part is its SEO friendly Nature.